Product News
Platform roundup: Chirp, community events, new operators and more
  By Sophie Conlon, Product Manager, @sophie_conlon3  19 July 2022
  By Sophie Conlon, Product Manager, @sophie_conlon3
19 July 2022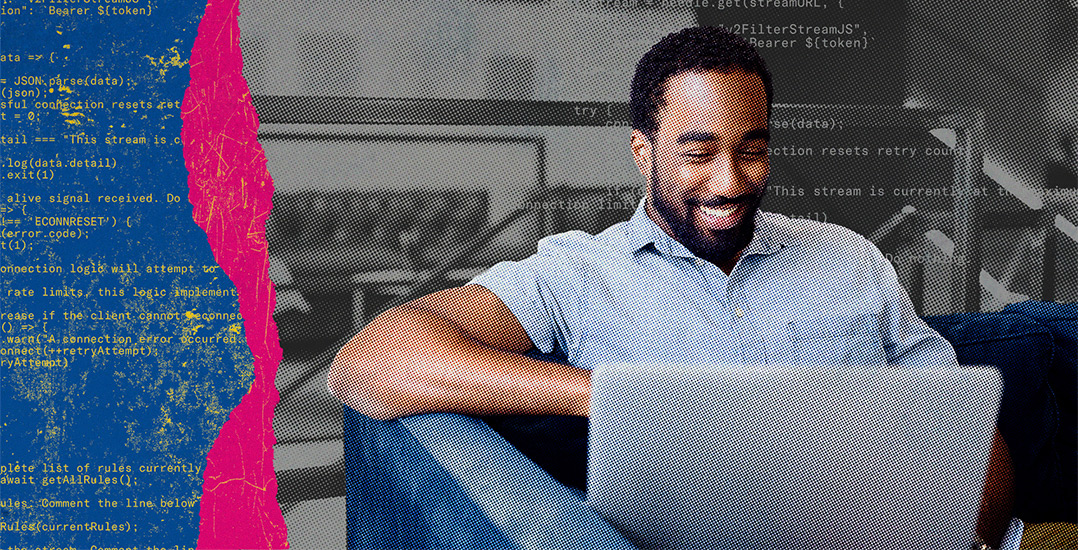 These last few months, we've been busy building, planning, and meeting up with our developer community. We've hosted a number of in-person events, and we even announced that we're bringing back Chirp, our Twitter developer conference. We've added to the Twitter API v2, and made improvements to make it easier to get started. Here's a quick view of what we've been working on:
Spark creativity - in person - at Chirp
This November, we're bringing back the Chirp Developer Conference, a celebration of the innovation developers have brought to Twitter, the opportunities that await, plus a few surprises! For those that can't make it in person, we'll live stream the keynote and post all content online. Registration for Chirp is now open, so make sure to apply today!
Test your skills
And in celebration of Chirp, we're hosting the Chirp Developer Challenge! Help us unlock new experiences for people on Twitter, and inspire other developers. Submit your app now through August 19th for your chance to be featured at Chirp. 
The latest from TwitterDev live events 
We've recently updated our website to showcase community events, and we're sharing more details on how you can get involved with our team. Missed some of our online events? You can listen to recordings of two we recently hosted on Spaces: Celebration of Pride with TwitterDev and our most recent Community Town Hall discussion.  
Further investment in the Twitter API v2
Over the last few months, we've made a number of improvements to the Twitter API v2 in the form of new functionality and access. 
Try out the newly launched Twitter API Playground, which enables quick, simple experimentation with the Twitter API v2, even before you have a developer account. Plus, our new sample App templates provide inspiration for building new apps using the Developer Platform resources.

To further support developers building improved experiences for people on Twitter, you can now build with the v2 reverse chronological home timeline. With higher rate limits and the ability to request more Tweets per request, you can create more powerful solutions for even more people. 

Additionally, the v1.1 media upload endpoint is now available via Essential access; with this, you can continue to Tweet using videos, gifs, and images. We're working on v2 media upload functionality but it's not quite ready. We know media uploads are important to Tweeting through the API and we're making it simpler to do that with Essential access until v2 media upload is ready.

Compared to v1.1, it's now easier for you to retrieve a direct link to videos embedded in Tweets via the media object on v2. The media object will return multiple URLs to the video, with different bit rates so you can access the format that works best for you. This functionality provides important parity with v1.1. 

We recently added more operators on v2 filtered stream endpoints across access levels so customers can stream more curated sets of data for their specific use cases. 

The team also made updates to the streaming endpoints in the Twitter API v2 to reduce the latency by 50%.
We're continuing to invest in tools and resources to help you get started faster and to help fuel your innovation: 
And if you're a student, join our TwitterDev Student Ambassador program. The Student Ambassador program aims to recognize leaders that are passionate about Twitter and want to build and lead student developer communities at their schools. For the complete list of benefits and eligibility criteria, check out our community page and apply to be a TwitterDev Student Ambassador. 
We're committed to building for you, and we're inspired by the creativity of our developer community. Stay tuned for more exciting releases on the Twitter API v2 soon. We can't wait to see you at Chirp!