Teach or learn valuable skills with the Twitter API.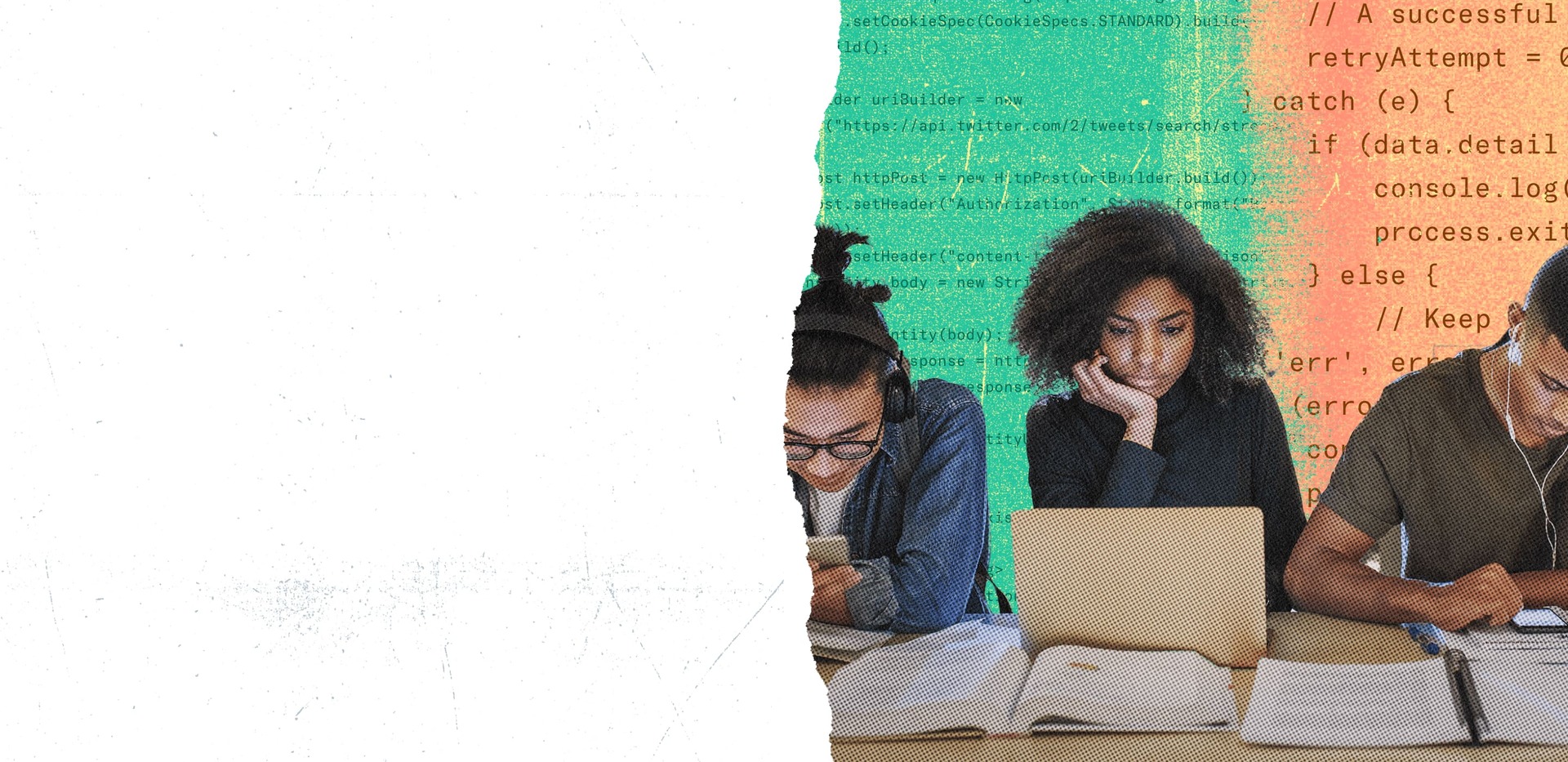 Explore new educational endeavors
Bring the API into your classroom to teach students programming fundamentals and valuable data processing skills.
Complete an assignment, learn to process and analyze data, or even post your first "Hello, world!

Get started with Essential access
Essential access offers free, instant access to the Twitter API, and gives you all the tools you need to build for fun.