Exploring #ExtremeWeather: Australian Bushfires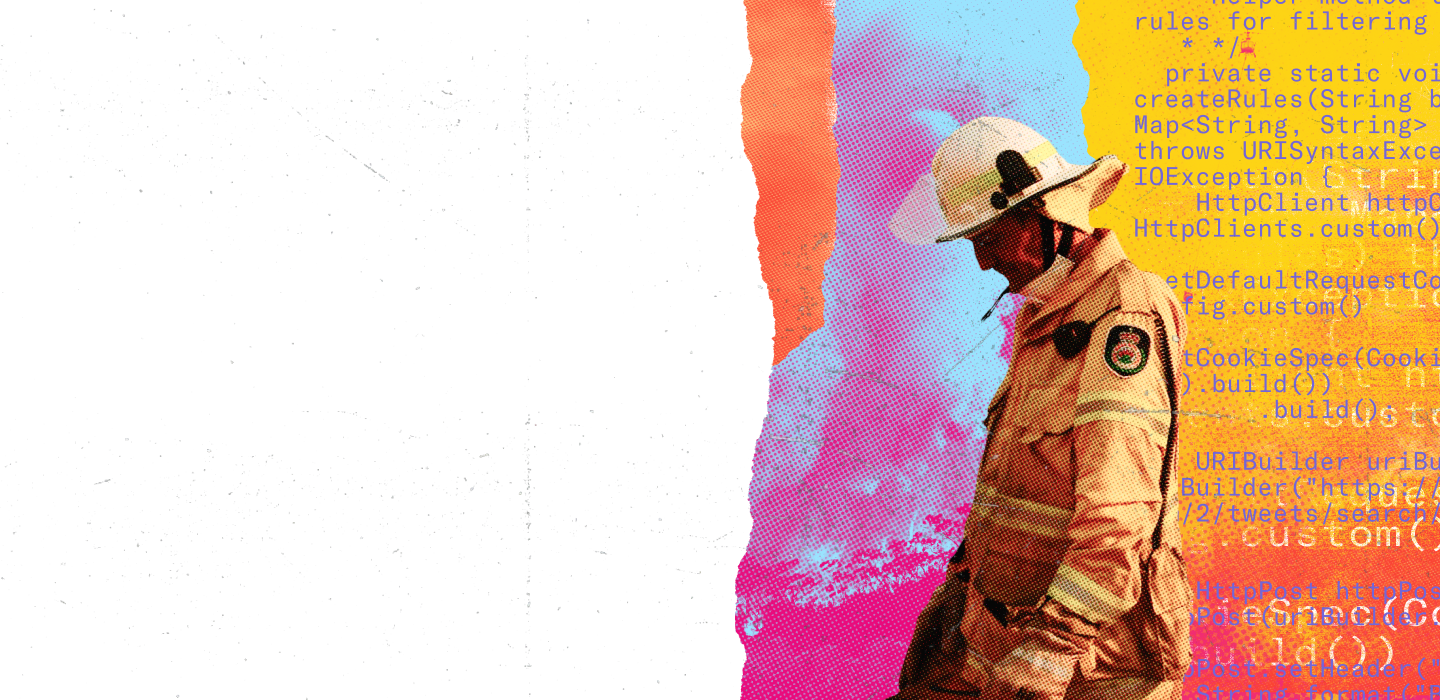 Before the global pandemic took hold in 2020, many in Australia were already contending with grave danger. From June 2019 to March 2020, fires in Australia burned 13.6 million acres in New South Wales, devastating the wildlife and ecology of the region (NYT, 2020). 
On Twitter, over 2.8 million people around the world engaged in conversations to stay up to date on what was happening and take action. Together, there were nearly 10 million public Tweets related to the bushfires from December 2019 to March 2020.
Let's take a closer look at what was happening. 
Looking at the Australian Bushfires
To explore this artwork, hover over this image and scroll through with your mouse. Or, click on the buttons at the bottom of the image, which lets you use your keyboard's tab key to navigate. This is best viewed on a computer.
Digging deeper into what happened
As the bushfires began to consume more acres in late December through early January, the conversation on Twitter soared. "The two weeks from December 30th to January 6th, 2020, accounted for more than 5.3 million Tweets about what was happening," shares Kellan Terry, Lead Analyst at Brandwatch, a world-leading digital consumer intelligence provider. "In other words, that's roughly 4.4 Tweets about the Australian bushfires every second for two weeks straight."
By March 2020, around 845,000 Tweets related to the Australian Bushfire were talking about donating and fundraising to a variety of non-profit organizations for those affected by and fighting the fires. The world was watching, as mentions of fundraising from within Australia accounted for just 5% of overall fundraising conversation during this time.
"While well-known artists and actors rallied support on Twitter, everyday people helping fundraise and coordinate volunteers, food, or aid are responsible for the large spike of activism and mobilization seen on Twitter. Many of the extremely popular Tweets were threads that showcase numerous charities people could donate to."
- Kellan Terry, Lead Analyst at Brandwatch
The data also shows how nearly 1M conversations on Twitter (that's 1 in 10 people Tweeting about the Australian Bushfire) from January 1, 2020 to March 31, 2020 discussed the native animals who were being injured, orphaned, or displaced. Koala rescue stories generated much attention, with over 620,000 mentions on Twitter, (making up nearly 73% of the wildlife impact conversation during that time). Twitter is a powerful way to communicate during a natural disaster to get critical information and support in the moment, and it can also help us understand how to better prepare for the future. Though many on Twitter pointed out climate change was an underlying cause for the #AustralianBushfire devastation, their Tweets accounted for just 7% of the conversation about what happened.
"The conversation was an extremely negative one, which may have given a strong reason for people to not elevate the message about climate change as much," said Kellan Terry. "When people shared more positive sentiment, it was about trying to mobilize some sort of response on this issue." 
These findings pose interesting questions for further research and discussion. Perhaps there is a way to elevate climate change in the global conversation, and capture more attention, through images and videos that can bring home what's happening. Explore other #ExtremeWeather events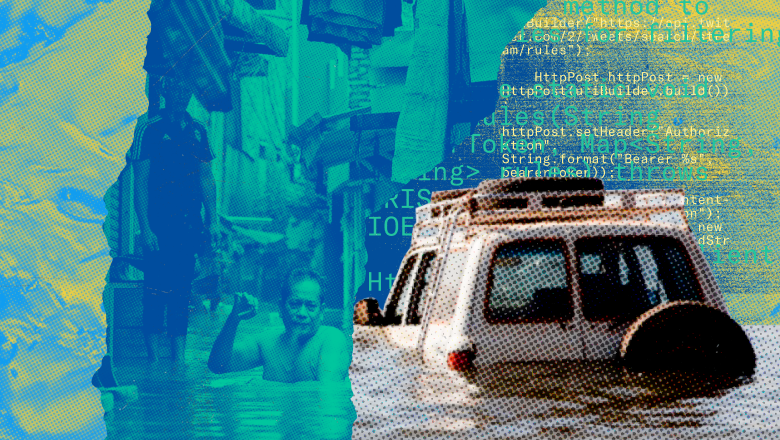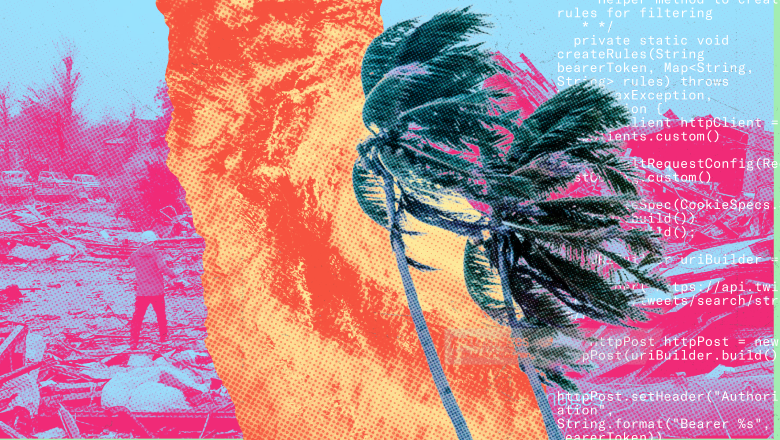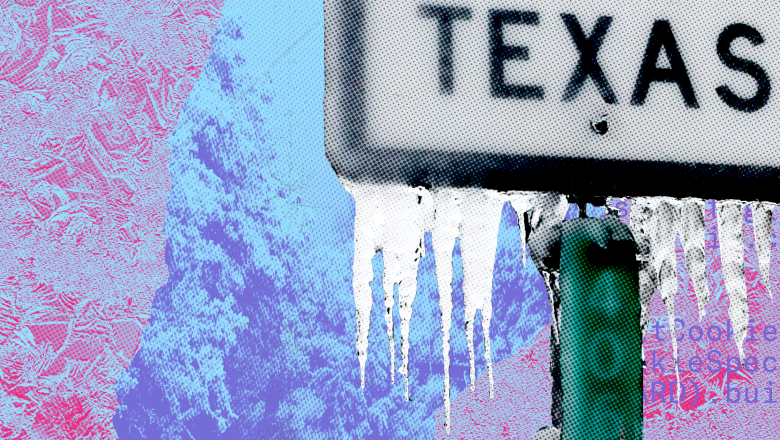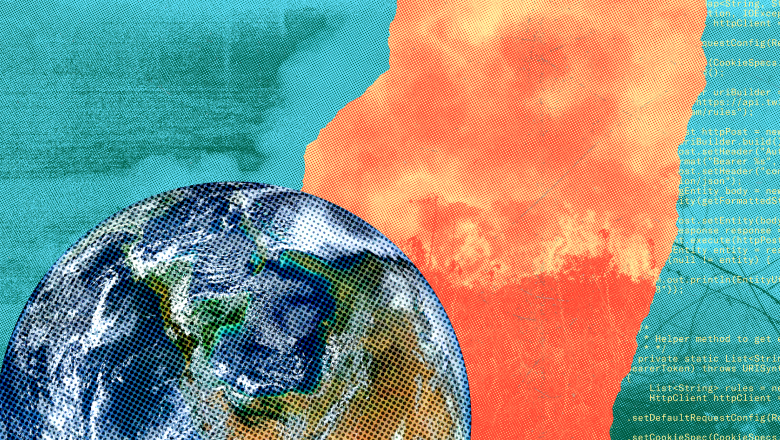 Data insights provided by Brandwatch
Twitter Official Partner Brandwatch is a world-leading digital consumer intelligence provider, focused on pairing intelligent technologies with beautiful and insightful visualizations. The company's flagship platform, Brandwatch Consumer Research, gathers millions of online conversations every day and provides users with highly customizable analysis tools to find insights. Each piece is powered by significant contributions from Brandwatch, NTT Data, Sprout Social, and Peta Bencana. 
Artwork provided by Design I/O
2020 National Design Award winner for Digital Design, Design I/O is a creative studio specializing in the design and development of cutting-edge, immersive, interactive installations, experimental data visualizations and new forms of storytelling. To learn more, head to Design I/O.