Twitter Toolbox | Beta
Elevate 
your Twitter experience
Discover ready-to-use tools to make the most of Twitter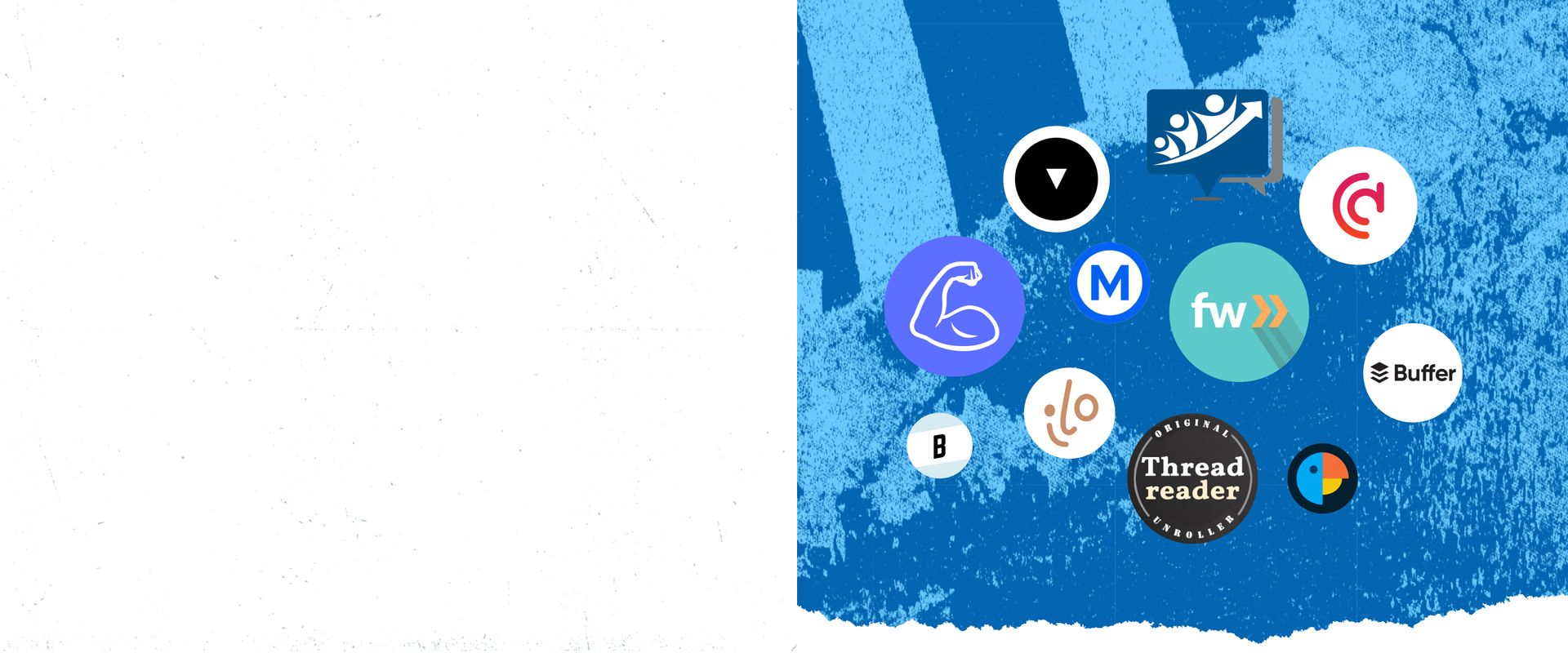 Chirr App is a tool to write and schedule Twitter threads 🧵
Growth tools from thread writing and scheduling to analytics on tweets, followers and engagement.
Read and share Twitter threads easily.
Write, schedule, and publish on Twitter. Grow your audience.
Plan, schedule, and analyze your content.
Reclaim your mentions from the trolls with block lists, automatic muting, and community support.
Your personal smart moderator that protects your mentions in real-time, automatically, and for free.
 
Comprehensive Twitter analytics for your Tweets, followers and Spaces.


Tools for Twitter Analytics, Bio Search and More.

Enhanced experience for Twitter. Engagement tracking, analytics, and audience growth tools.

Optimize with AI: Visualize and listen with smarter scheduling, management & analytics, all-in-one.
Detailed Analytics for Twitter Spaces.

 
*All developers and their tools were vetted based on Twitter's quality and safety standards. Developers are not employees or agents of Twitter, Inc. Developers are responsible for pricing, offers, functionality, and performance of their own tools and for providing support to users.
Twitter Toolbox is your go-to place to discover self-serve tools that add new functionalities to your Twitter experience. These tools were created by developers to make Twitter better and safer. So, whether you want to enhance how you compose and manage Tweets, filter unwanted content, or understand your Tweets' performance, there is a tool for you. Click on a tool to see details and pricing options. Then, just sign up, authenticate your Twitter account, and get started.