Chirr App is a tool to write and schedule Twitter threads 🧵
Chirr App is like Google Docs for Twitter threads. You can type out your entire message in one go, then split it into 280 character tweets, and preview what it will look like on Twitter before publishing. With Chirr App you can also schedule stuff in advance and build up a calendar of content without having to write everyday. Chirr App removes all the noise and temptation of social media and lets you create content in a distraction-free editor purposefully built for making great Twitter threads.
Features
Our smart text splitting algorithm suggests where to break your message into separate tweets. 
Automatically save drafts as you write. You can safely work on a thread over several days or weeks. 
Scheduling threads helps you maintain a consistent presence on Twitter without writing every day. 
 
Cost
Editor: free
Saving drafts: starting at $2.50/mo 
Scheduling threads: $15/mo
 
Tool Preview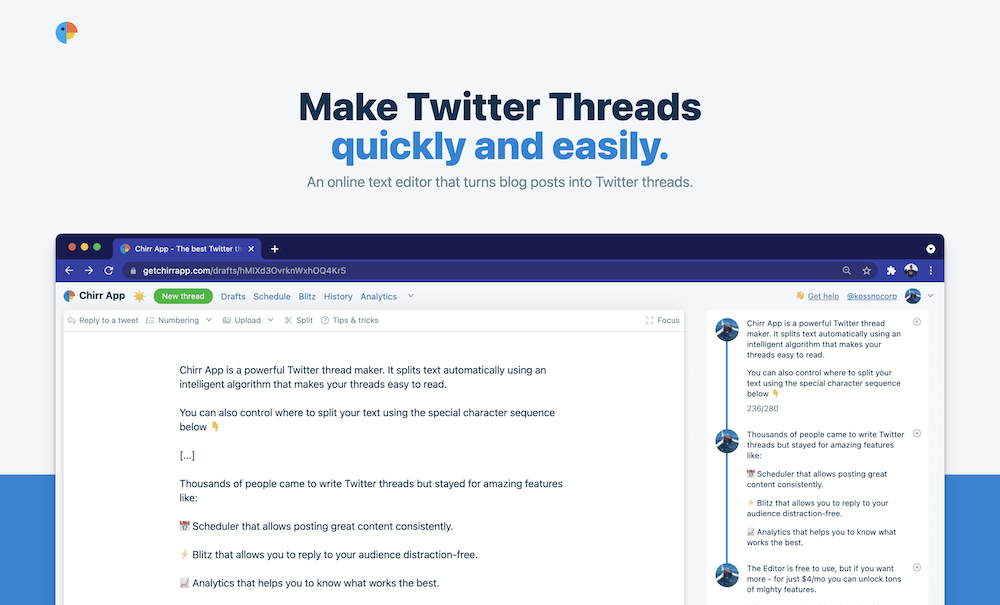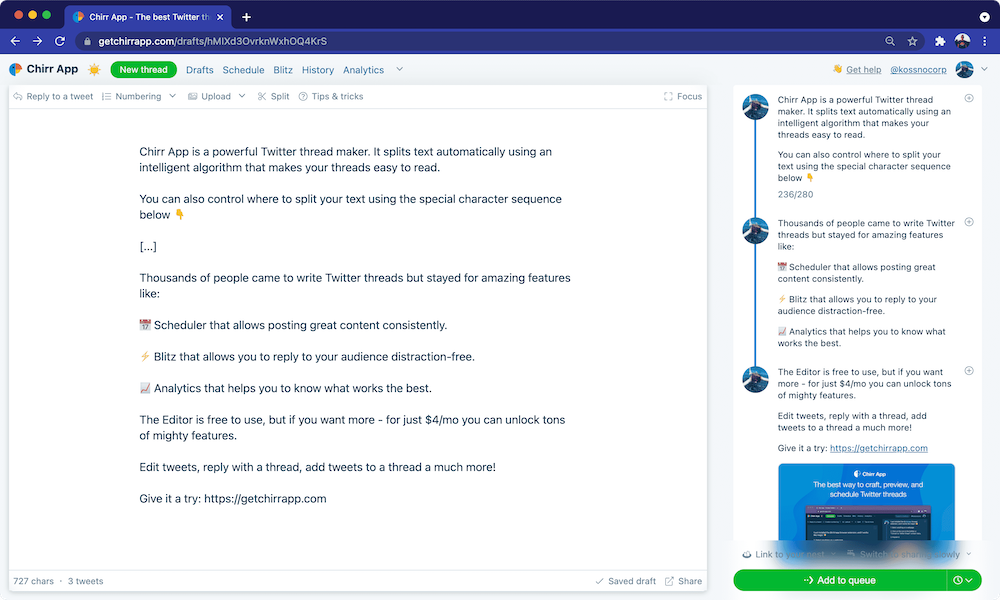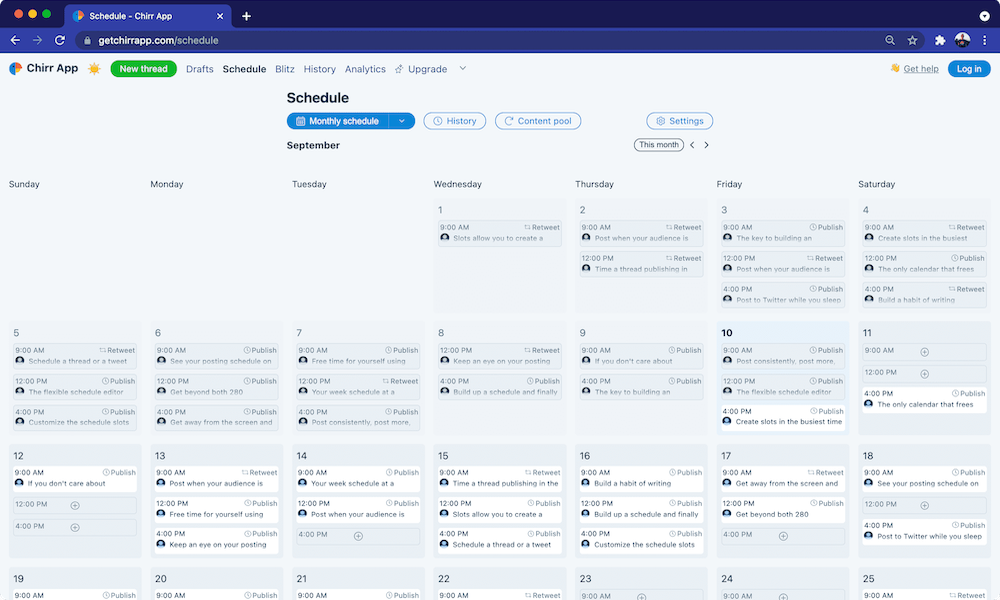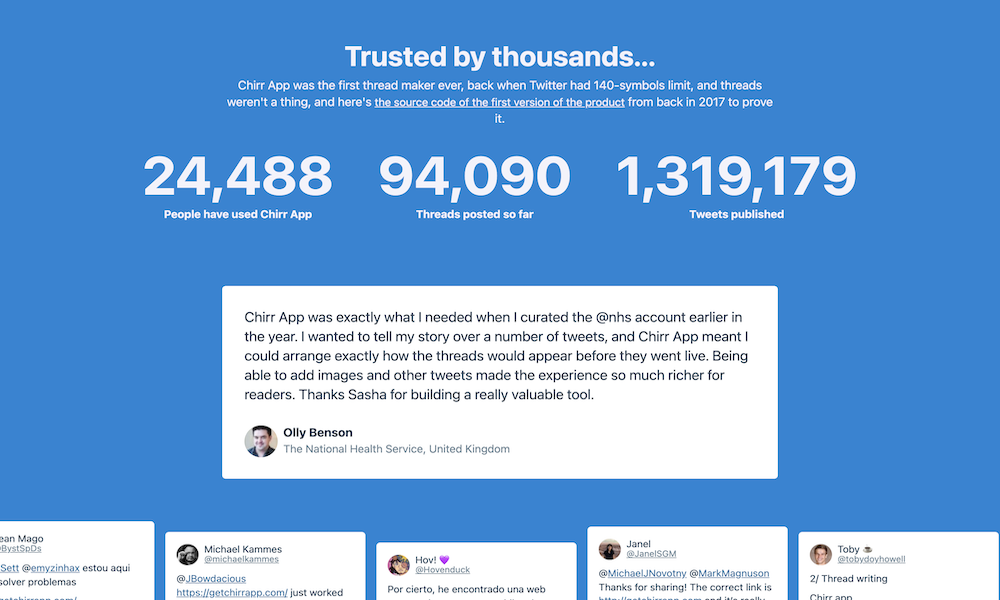 Twitter Toolbox is your go-to place to discover self-serve tools that add new functionalities to your Twitter experience. These tools were created by developers to make Twitter better and safer. So, whether you want to enhance how you compose and manage Tweets, filter unwanted content, or understand your Tweets' performance, there is a tool for you. Click on a tool to see details and pricing options. Then, just sign up, authenticate your Twitter account, and get started.
Removing tools and apps
Third-party tools can be removed at any time. If you no longer want to use one of the tools, follow these instructions:

Sign in to your Twitter account.

Go to the Apps and sessions section of your account settings. Within the Connect apps section, all of the tools (or apps) connected to your account will be displayed. You can see the specific permissions that each tool has to use your account listed under the tool name and description.

If you'd like to disconnect a tool from your account, click the Revoke access button next to the tool or at the bottom of the page after clicking the tool's name.
For additional information about third-party tools and apps, visit our Help Center.