Measurement tools
Blackmagic.so
Enhanced experience for Twitter. Engagement tracking, analytics, and audience growth tools.
Unlock insights you never knew about, communicate better with your audience, and build strong 1:1 relationships. BlackMagic.so is the best companion if you are serious about growing and managing an audience on Twitter: Powerful Real-Time Analytics, Audience Growth Tools, Personal Twitter CRM, Scheduling & Publishing, and more!
Features
Powerful Real-Time Analytics: Track tweet performance, consistency, followers, engagements. 
Personal Twitter CRM: Write private notes, set reminders, see past interactions with anyone. 
Audience Growth Tools: Tweet inspirations, draft & schedule tweets, track engagement, quick reply.
Cost
Free 
Premium features available
Tool Preview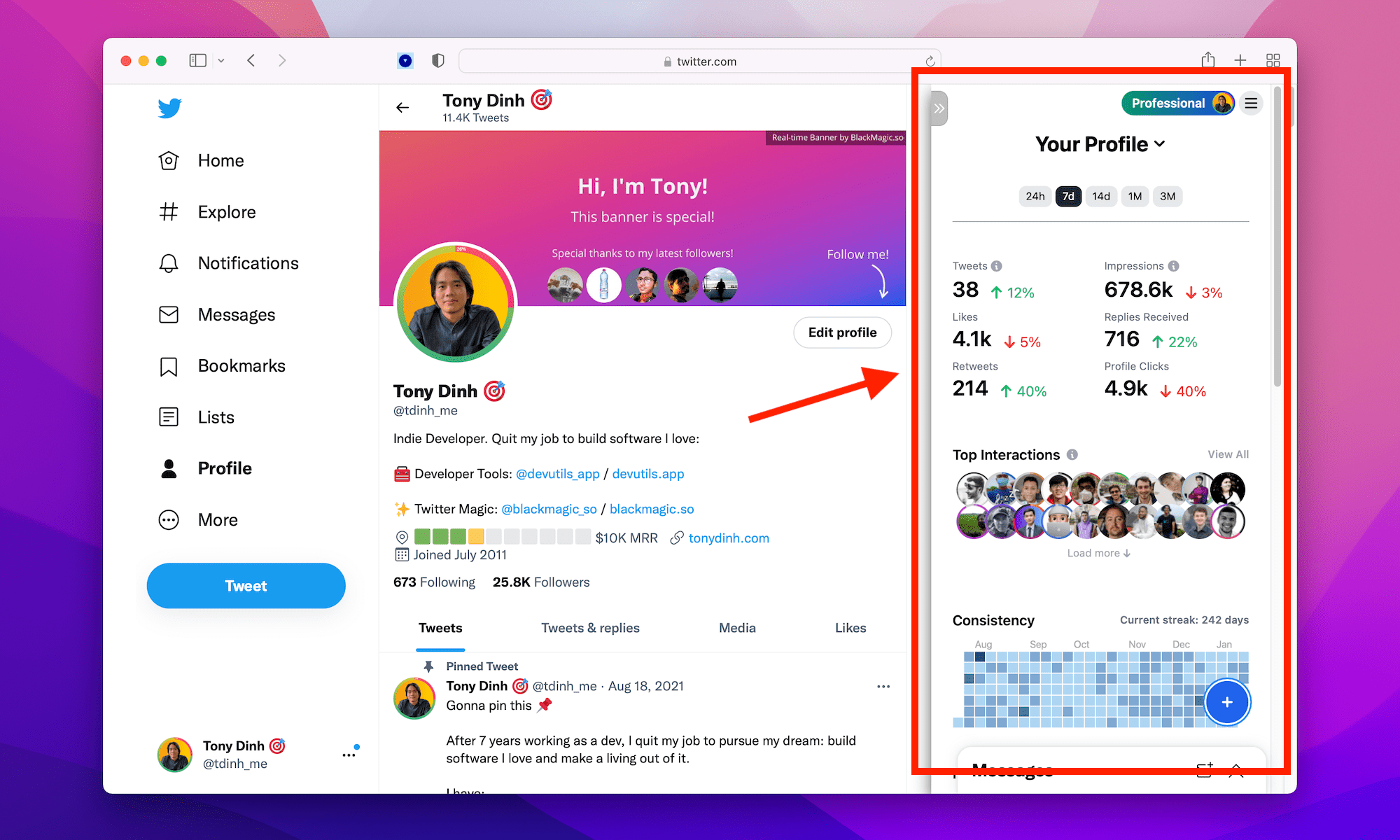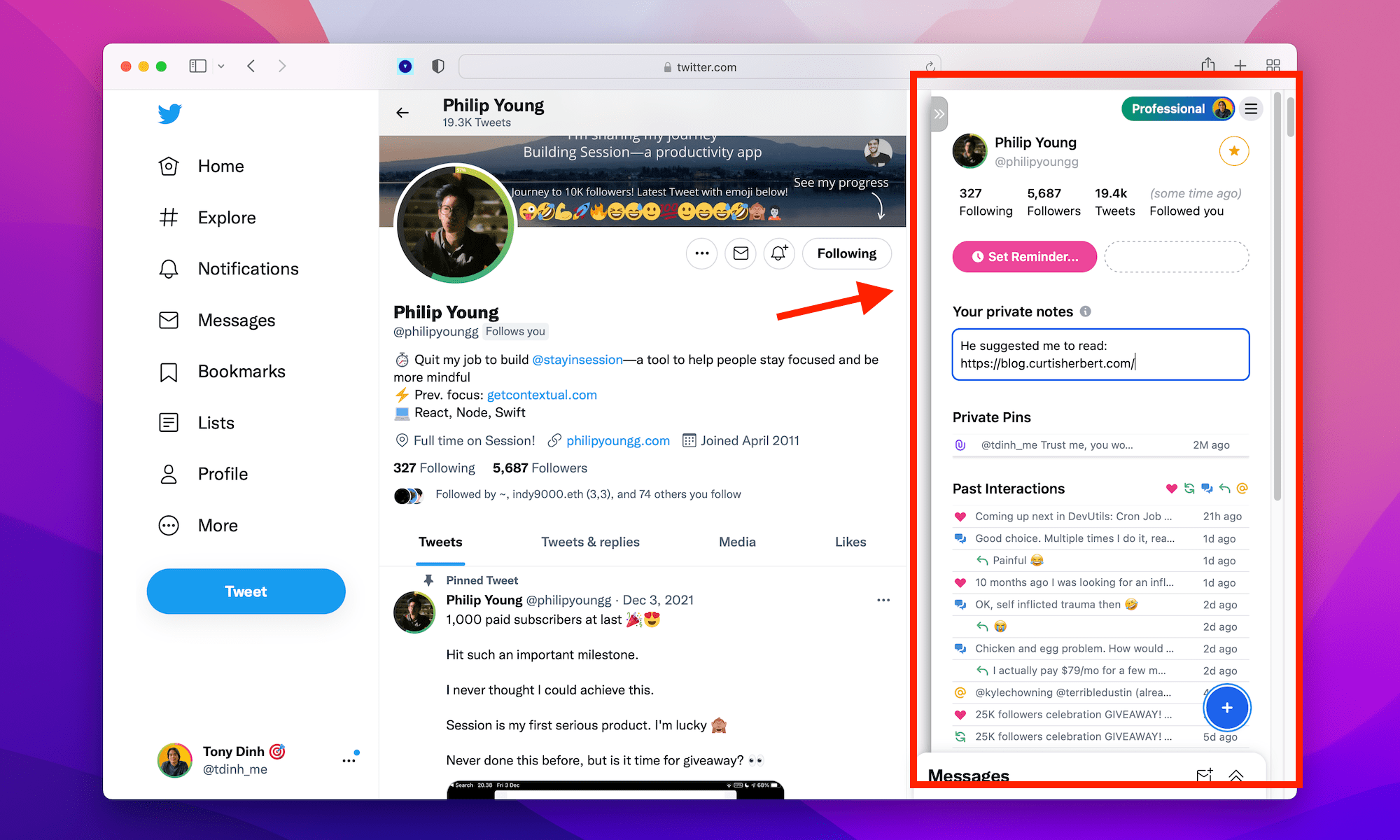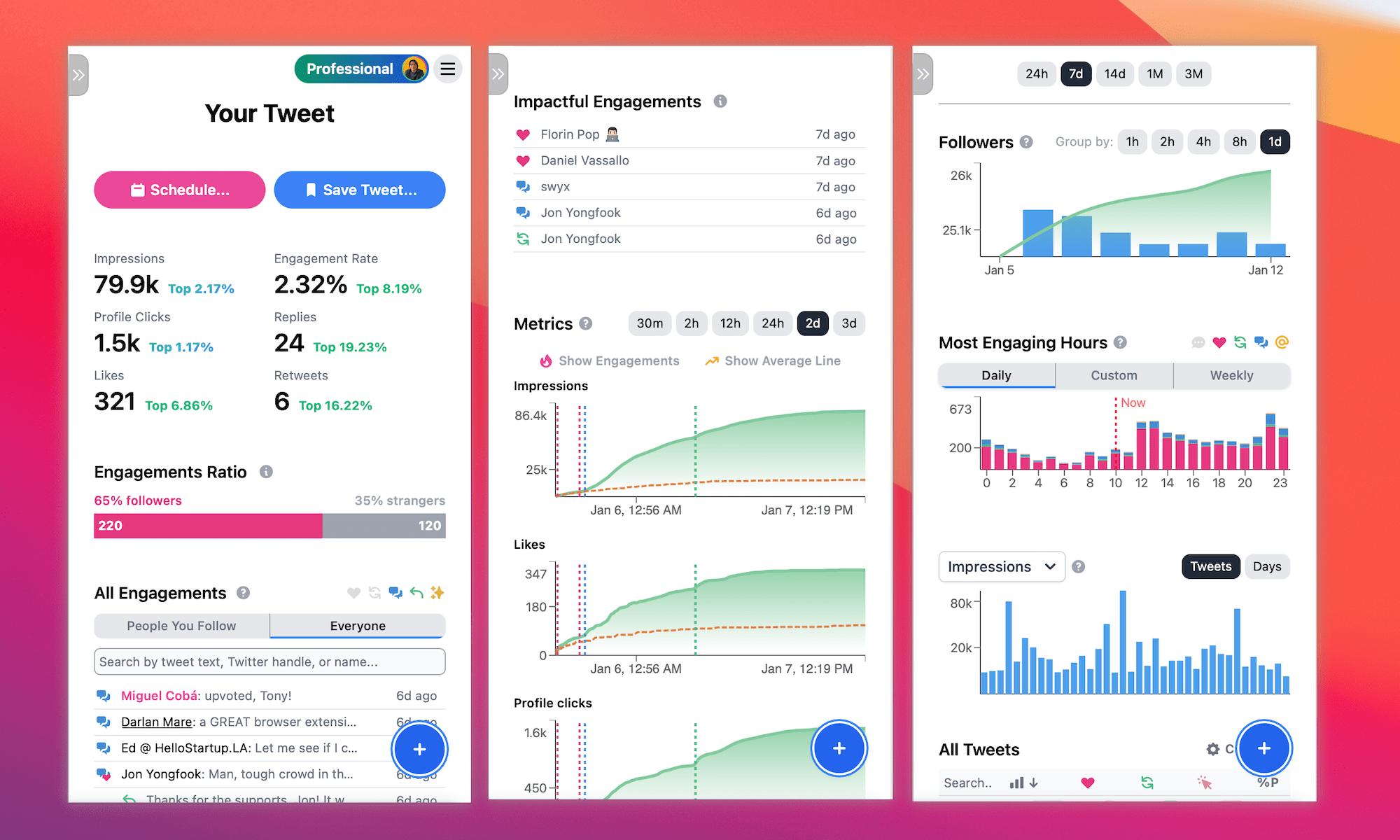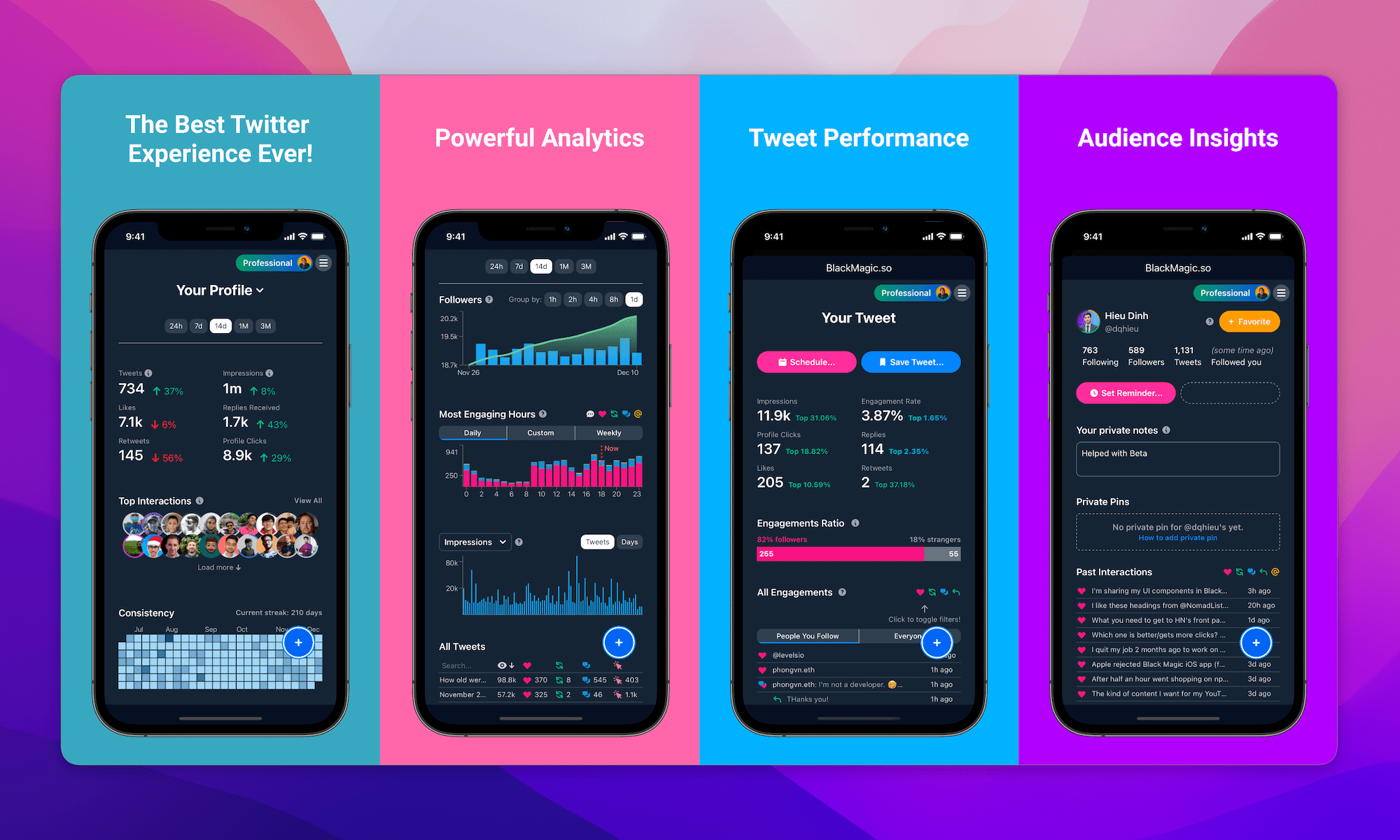 Twitter Toolbox is your go-to place to discover self-serve tools that add new functionalities to your Twitter experience. These tools were created by developers to make Twitter better and safer. So, whether you want to enhance how you compose and manage Tweets, filter unwanted content, or understand your Tweets' performance, there is a tool for you. Click on a tool to see details and pricing options. Then, just sign up, authenticate your Twitter account, and get started.
Removing tools and apps
Third-party tools can be removed at any time. If you no longer want to use one of the tools, follow these instructions:

Sign in to your Twitter account.

Go to the Apps and sessions section of your account settings. Within the Connect apps section, all of the tools (or apps) connected to your account will be displayed. You can see the specific permissions that each tool has to use your account listed under the tool name and description.

If you'd like to disconnect a tool from your account, click the Revoke access button next to the tool or at the bottom of the page after clicking the tool's name.
For additional information about third-party tools and apps, visit our Help Center.