Industry and team News
Chirp Developer Conference & Challenge
  By Amy Udelson - Director of Marketing  21 June  2022
  By Amy Udelson
Director of Marketing
  21 June  2022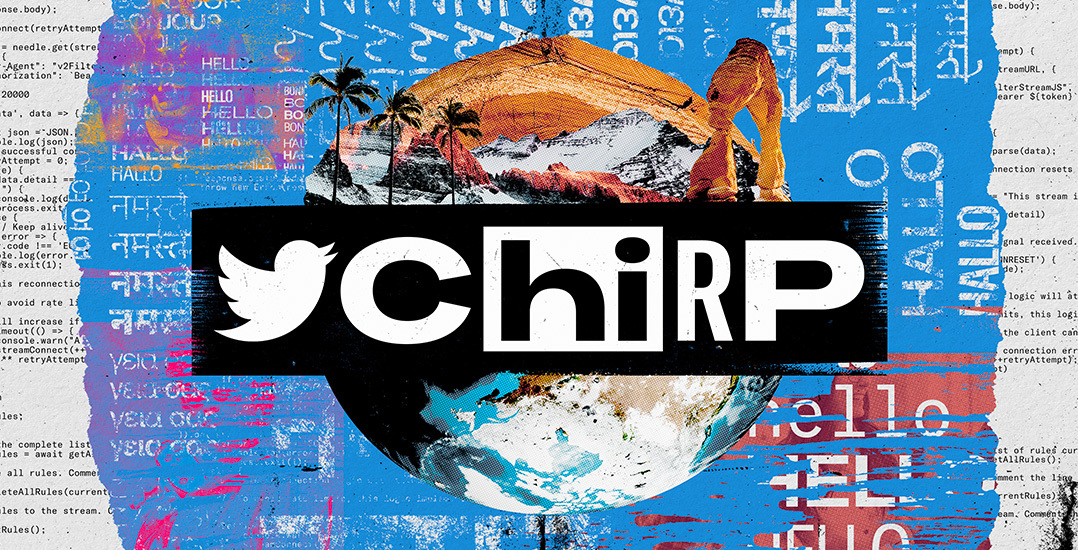 At Twitter, we are committed to building ways for developers to improve the Twitter experience, driving community connections, inspiring conversations, and empowering developers to make a difference.  
As part of this, we are announcing a number of initiatives, including the return of the Chirp Developer Conference, which enables developers to connect with our team and others in the community in real life and online; the launch of the Chirp Developer Challenge to inspire and reward innovation; and updates to our developer website to help the community continue to grow with our platform.
Chirp Developer Conference returns to the nest
We are bringing back Chirp, our original developer conference, which will take place this year on November 16th in San Francisco, CA and online. Chirp 2022 will celebrate the innovation developers have brought to Twitter, reveal opportunities that await, and introduce a few surprises along the way.  
The event will include a keynote, technical sessions, opportunities to meet the Twitter Developer Platform team to get your questions answered and connect with other developers in our global community, and––of course––lots of fun. We look forward to welcoming our growing developer community in-person, but for those of you who are not able to make it to San Francisco, we will live stream the keynote and post all sessions online following the event. In addition, Community Meetup groups will host regional events following Chirp.
Registration will open soon. Get ready to secure your spot, because this is an event you won't want to miss. Learn more and sign up to be the first to know all Chirp updates, including registration reminders and details about the conference.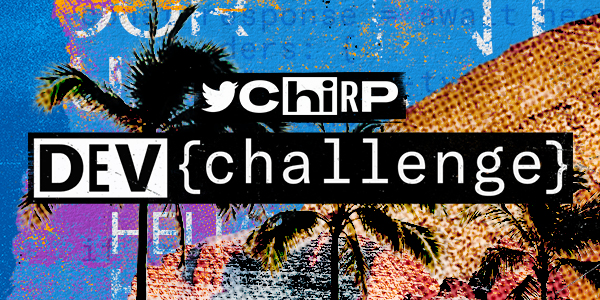 *The entry period for the Chirp Developer Challenge is now closed.
Introducing the Chirp Developer Challenge
In celebration of Chirp, we are introducing the Chirp Developer Challenge! In this challenge, we are searching for the best uses of the Twitter API v2 across three categories: Content Discovery apps, Conversation Safety tools, and Public Good apps. 
Help us to unlock new experiences for people on Twitter and inspire other developers. We want to push the boundaries of what's possible with our platform, and we need your help to bring to life the experiences that will define this new frontier. 
Submit your app and you could win prizes valued at over $520,000! Winners in each category will each receive; 
$10,000

Up to (2) tickets to Chirp 

One year of free enterprise-grade access to the Twitter API v2

Six one-hour dedicated office hours with the Developer Relations team

One dedicated one-hour session with our Product team

Exclusive swag

Paid and organic Twitter promotion

Lots of bragging rights!
We'll also award $5,000 and other prizes to five finalists. The submission deadline is August 19, 2022. 
It doesn't matter when the app was built, as long as it uses the Twitter API v2 and is a standalone app, not a feature of an existing app. Share your code repository, include a short video, and fill out the form to provide some details about your submission. Read all the rules here.*
Build Days
Twitter Developer Meetup groups around the world will host Build Days, which bring developers together to learn what they can build on the platform and how to get started, brainstorm ideas for the challenge, form teams, and submit their apps. Join a meetup near you. Or start your own.
Continuing to improve our website
We also want to share a few updates we've made to improve the experience on our website, developer.twitter.com. 
New blog: We have transformed our blog with a new dynamic design and user experience to help developers access resources needed to inspire, innovate, and build successfully with our platform. This new destination will be our official home for all product news, success stories, technical best practices, and community content. 

New navigation: We've heard the feedback that some developers have had trouble navigating our site, so we created a more robust top-level navigation that elevates more content up front, showcases enhanced organization and structure, and enables a more intuitive browsing experience. We will continue to optimize and improve our 'MegaNav' over time. 
*NoPurchNec. Open to teams and individuals in permitted countries who are legal adults. Entry Period: June 21-August 19, 2022. Sponsor: Twitter, Inc. Admin: DevPost, Inc. Read full rules here.