Industry and team News
Updates to the Twitter Developer Policy
  By Donald Hamblock  10 March 2020
  By Donald Hamblock
  10 March 2020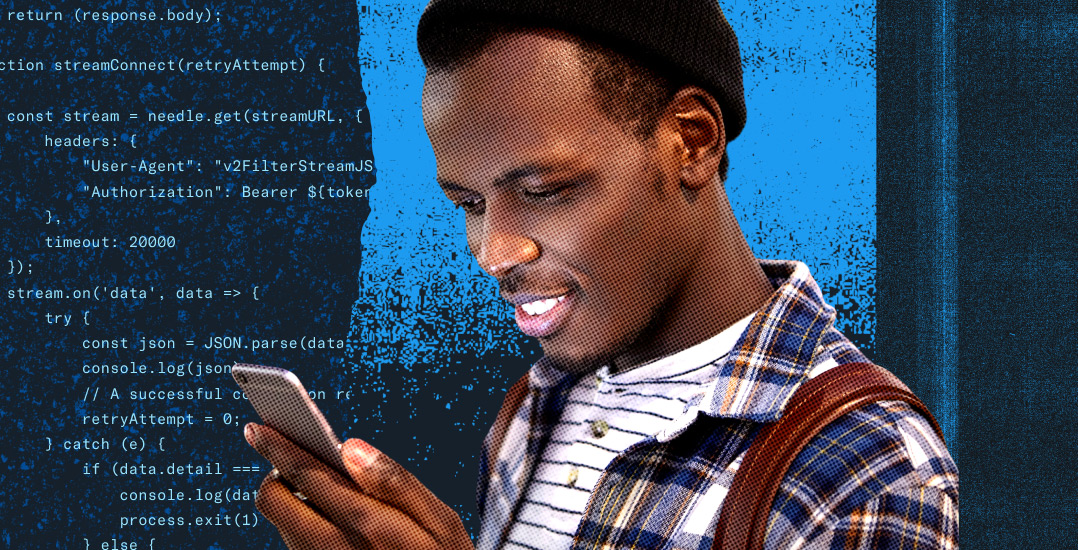 The Twitter Developer Policy helps developers get started and grow with Twitter, and is an important part of our commitment to protecting the safety and privacy of the people who use our service. The way it was written previously made it difficult to understand and follow, so today, we're introducing a simplified and more straightforward set of rules. 
We're committed to protecting people who use Twitter, and making sure we have a clear set of rules and thorough review process for people who get access to our data is crucial. One of the first major steps we took to do this was in July 2018 when we introduced a new developer review process. Since then, we've made progress in growing the community of developers that work with Twitter data while also gaining a better understanding of the ways they are doing so. Specifically, we've:
reviewed over 1M developer applications for API access, of which we approved 75%
taken a more proactive approach to improving the health of our developer platform by continuing to remove bad actors, which resulted in over 144,000 app suspensions during the last six months
redesigned our developer application so it's easier to use and navigate
We want to empower and inspire more developers to build with Twitter, especially as we work on the next generation of the Twitter API. Having a clearer, more relevant set of developer rules will make it easier for people to understand how they can be successful building with Twitter. That's why the new Developer Policy is written in clearer language, shortened from eight sections to four, and updated to reflect the diverse ways developers build on our API - today and in the future. Here's a summary of the most important updates:
Academic Research - We have seen some impressive examples of academic researchers using Twitter data, especially to better understand areas like spam, abuse or others that can impact the health of the public conversation. Our new policy now allows the use of the Twitter API to study these areas for non-commercial research purposes.
Resyndication for academics* - We're making our rules around the redistribution of Twitter data even simpler, to further support academic research. Researchers can now share an unlimited number of Tweet IDs and/or User IDs if they are doing so on behalf of an academic institution and for the sole purpose of non-commercial research (such as peer review).
Developer Use Case Approval - Use cases for Twitter data can change. When that happens, we want to work with our developer community to make sure those changes make sense and are still compliant. Our new policy provides clearer guidance on when and how developers need to update their use case with us. 
Bot Accounts** - Not all bots are bad. In fact, high-quality bots can enhance everyone's experience on Twitter. Our new policy asks that developers clearly indicate (in their account bio or profile) if they are operating a bot account, what the account is, and who the person behind it is, so it's easier for everyone on Twitter to know what's a bot - and what's not.
Off-Twitter matching*** - To protect the privacy of people on Twitter, our Developer Policy now outlines the specific scenarios where data-matching off-Twitter is and is not permitted. If you're associating a Twitter account with a profile you've built using other data, you must do so in line with our updated policy. 
We've also updated some of the language in our Twitter Developer Agreement to better align with the Policy changes and improved structural changes. The updated Developer Agreement language now includes additional requirements around Licensed Materials and Twitter Content removals.
What's next?
The future of the Twitter developer platform is bright. As we continue to build the next generation of our API, we are also exploring new products that will give developers the ability to leverage Twitter data and enhance the public conversation in new ways. We are proud to offer the community an open API, and want to continue to improve upon what's available there. To get there, we launched Twitter Developer Labs last year as a testing ground for developers to provide feedback on early versions of new API features and products. 
As we work to improve our developer platform in service of the public conversation, we encourage all developers to take a look at these changes and let us know if anything doesn't make sense. We're looking forward to building the future of our API together.
*Resyndication is the redistribution of Twitter content to third parties 
**What's a bot account? Whereas a non-bot account is one where a human being is (always) manually creating, publishing, and interacting with Tweets or Direct Messages, an API-based bot account is one where these behaviors are automated in some way through our API.
***While new to the Developer Policy, this rule has existed on our Restricted Uses page for the last year+