Community
#TwitterDev Connect - New York Meetup
  By Aba Micah - Developer Advocate  23 June 2022
  By Aba Micah
Developer Advocate
  23 June 2022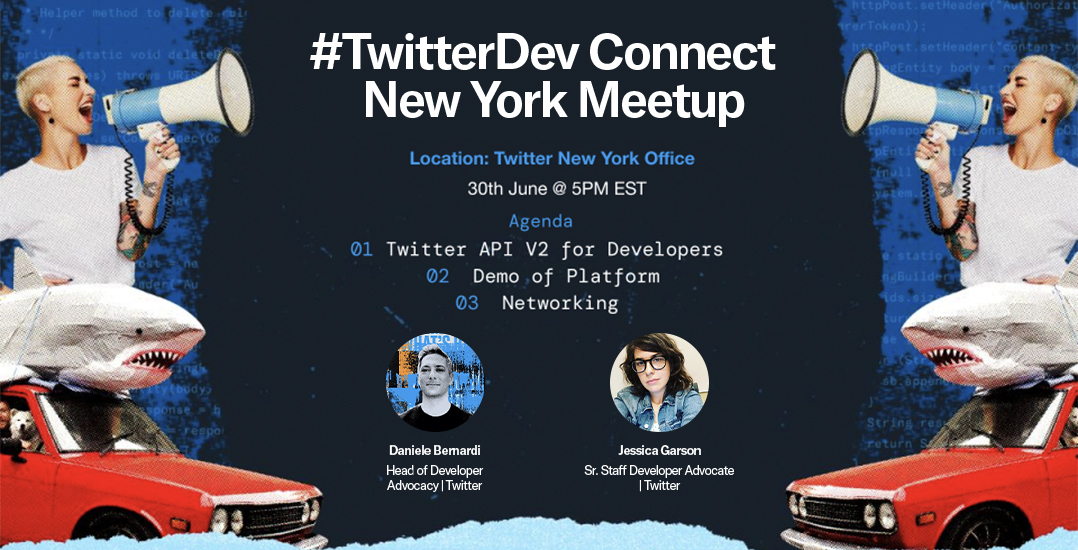 The TwitterDev Train is moving to New York! We know we have been out for a minute; but we want to meet you! If you are in New York and its environs, join @Daniele Bernardi & @Jessica Garson at the Twitter New York Office, on the 30th of June at 6pm EST.
️ RSVP Here
This is a wonderful opportunity to network with like-minded people, hear about your creations, get your questions answered about the Twitter Developer Platform and the new version of the Twitter API (V2), and what the future holds for developers on the platform.
Join us for an inspirational and thought-provoking evening led by members of the Developer Community, Developer Relations, and Product and Engineering teams.
We can't wait to see you!
Regards,
Aba Micah
#BuildWhatsNext